For Barbara
My Aunt Barbara called me last week. She told me she checks this blog every day, hoping to see a picture of Sammy or Sophie. I can't help but feel I've been letting her down lately.
So, this is for you, Barbara…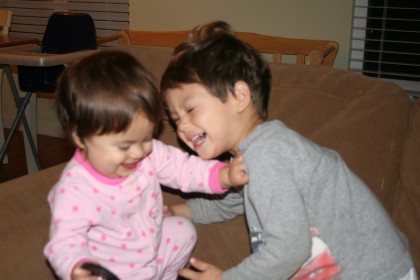 Not the greatest shot, I know. (The one I liked best is next.) But this is the one Sammy wanted to give you.