Six
My son,
You turn six today. How we've both grown over that time. I love seeing how fully you experience the world: An ice cream cone on a hot day or a fascinating creature at the aquarium can captivate you and fill you with joy. A 3am itch attack or finding a dead snail can overwhelm you. You are so interested in everything around you, so creative with stories and turns of phrase, and I admire how drawn you are to the sciences — geologist, paleontologist, biologist, and museum owner are all things you've said you want to be when you grow up.
We have rough waters ahead, but you say you're ready to captain them, and I believe you. You make friends easily, you learned to read and write well ahead of your peers, you're curious and adaptable. You're well equipped to continue to explore and develop.
I love you, Sammy. I'm proud to be your father.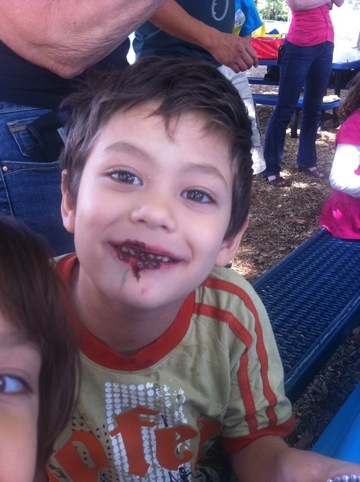 Tags: birthday