About the heading image
The current heading image, at the top of each page, is the third one in this blog's history. The logo and other details were drawn by my friend, Jason (aka "Xyne"). The two photographs he incorporated were taken by my friend Rachel Lea Fox in 2010 (from the first of two shoots you can find in her full gallery for Sammy & Sophie). Thanks Jason! You can check out Jason's gallery for more of his work, which is usually a bit more adult-themed. And thanks Rachel! You can check out more of her work at her gallery; she is the best photographer I know. In particular, I recommend her and her husband Kevin's work at Antarctic Fox.
The second header image (displayed from December 31, 2007 until July 8, 2012) was this one:

Jason's drawing for that heading was inspired by the photo shown below (perhaps crossed with this photo as well).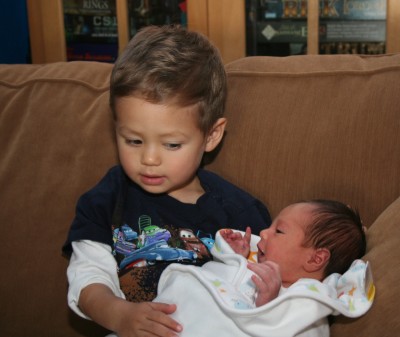 Previously (up until December 30, 2007), we had a different header drawing (also by Jason) of our son Sammy playing with bubbles. That old heading image was inspired by this photo.
–Stephen