I titled the last post "Aloha" because I'm in Kauai with Sammy and Sophie, flying back to California tomorrow. It's been a great trip:
We flew in and landed late Friday night, and basically just crashed in our condo in Poipu since it was around 11pm (2am our time).
Saturday we had breakfast at the Grand Hyatt next door, shopped for groceries, and visited the pool and beach.
Sunday we used the pool, made reservations, and had a luau.
Monday was a raft ride up the Na Pali coast.
Tuesday was a kayak and zipline adventure.
Wednesday we hiked the Waimea Canyon.
Thursday was a pool and beach day, at Salt Pond Beach Park.
Today was a helicopter tour, followed by waterfall visits.
Tomorrow we'll visit Poipu one more time, then pack and drive up to Kilauea Lighthouse before red eye home.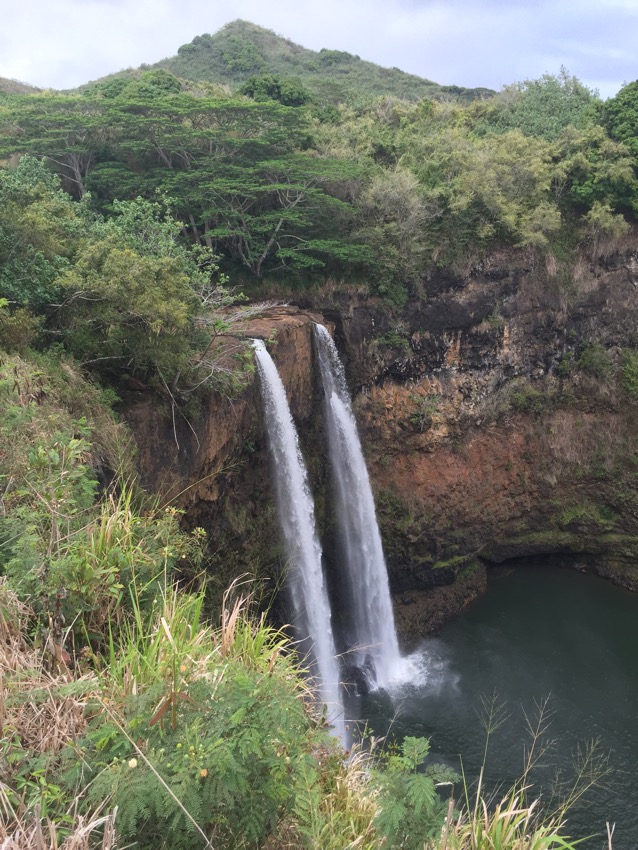 Kauai is an amazing island: Laid back, verdant, friendly, and charming. I can't wait to return here.