My daughter,
You turn four today. What a wonderful presence you bring to the world! I love your joy, your good nature, your sense of humor, your boundless energy, how uniquely you see the world, and how much you've created your own persona. You can be stubborn about the small things (like what to wear in the morning), but you're so easy-going and resilient about the big things.
As I told your brother, we have rough waters ahead, and I know how deeply you're already feeling the changes that are happening. But you've already proven yourself to be so good at adapting to the complex world around you. Look at how easily you've adjusted to your new room at school, and how you jump right in to tell your friends what to do. With your family's help, you will thrive and grow, endlessly.
I love you, Sophie. I'm proud to be your father.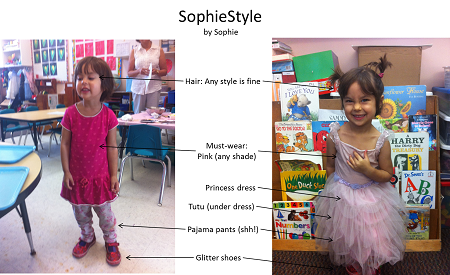 (click to enlarge)