If you're using the new social network from Google called Google Plus, you may have noticed that the Enter key starts a new paragraph instead of ending the comment or post.'
So, how do you stop having to reach for the mouse to click on the green "Post comment" button? Just press Tab to select the button, then Enter to press the button, which will post your comment.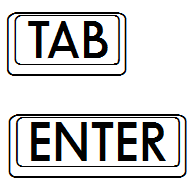 Similarly, for post a new item, press Tab once to get to the sharing area, then Tab again to get to the green "Share" button, then press Enter.
(Note you can also hit Space instead of Enter if you prefer.)